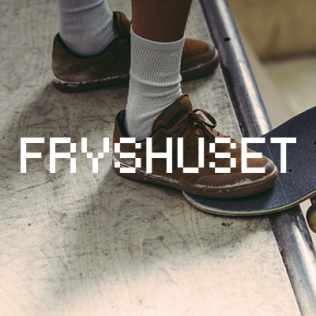 Come and volunteer at Fryshuset - 2020 call for applications for Swedish and EU volunteers is out now!
Young people between 18-29 years can now apply for volunteering work at Fryshuset. The opportunity is funded by European Commission Erasmus+ programme European Solidarity Corps.
We offer young people from both Sweden and other EU countries an inspiring and empowering opportunity to be a part of Fryshusets global movement. The main purpose of this opportunity is to enable our young volunteers to change the world through their passions. During their stay they can participate in various social, educational, cultural and/or entrepreneurial projects. Through this opportunity we want to:
increase knowledge about how Fryshuset inclusive youth work
promote and support youth entrepreneurship
raise awareness about volunteering opportunities on the national and international levels
foster mutual understanding between young people from different countries through the intercultural dialogue
contribute to developing the quality of support systems for youth activities and youth mobility
promote cooperation in the youth mobility field
give the opportunity for young people to develop their skills and competences
Applications for ESC volunteering from participants from Sweden and EU countries can be submitted until the 1 of March 2022. Read more about the project and apply for ESC here>>>
For more information on ESC at Fryshuset contact us esc@fryshuset.se!
What is the European Solidarity Corps?
The European Solidarity Corps is the an European Union initiative which creates opportunities for young people to volunteer or work in projects in their own country or abroad that benefit communities and people around Europe.
You can register for the European Solidarity Corps when you are 17 years old, but you cannot start a project until you are over 18. European Solidarity Corps projects will be available to people up to the age of 30 years old.
After completing a simple registration process, European Solidarity Corps participants could be selected and invited to join a wide range of projects, such as helping to prevent natural disasters or rebuild afterwards, assisting in centres for asylum seekers, or addressing different social issues in communities.
Projects supported by the European Solidarity Corps can last from two to twelve months. They will usually be located within the European Union Member States.