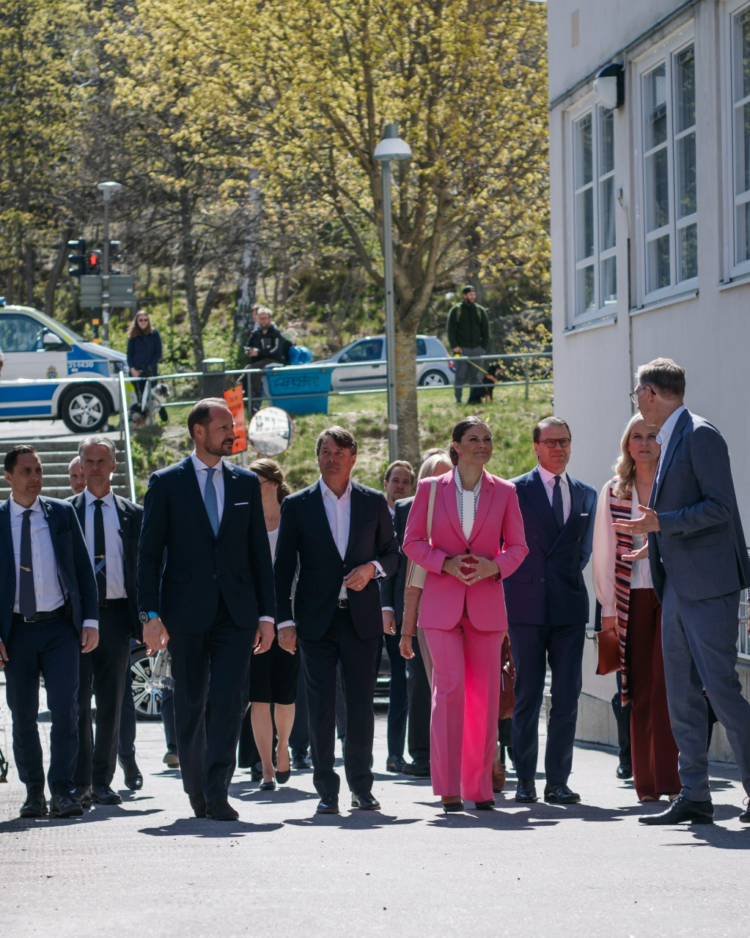 Royal visit in Fryshuset
On the 3rd of May 2022, Crown Princess of Sweden, Victoria and Prince Daniel visited Fryshuset together with Mette-Marit, Crown Princess of Norway, and Haakon, Crown Prince of Norway. Both couples are involved in issues concerning young people and exclusion.
During the visit, students from Fryshuset High School performed for the royal couples and they met operations Fryshuset POWERHOUSE and Together for Sweden. They met also our partners from Forandringshuset from Norway. Everything was rounded off with a climate-friendly lunch in the school canteen together with the students and representatives from Fryshuset´s board and management team.
For further information, please contact Martin Dworén, development@fryshuset.se
📷 Gohar Telles