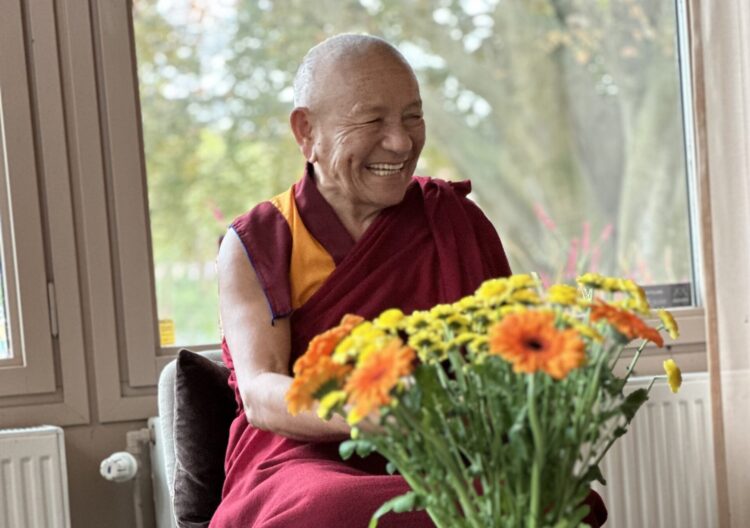 Möte med Lama Pema Dorjee_11/09/23 at 19.00
Throwback on an inspiring meeting with Lama Pema Dorjee, in Fryshuset Malmö, on Monday 11th and Tuesday 12th September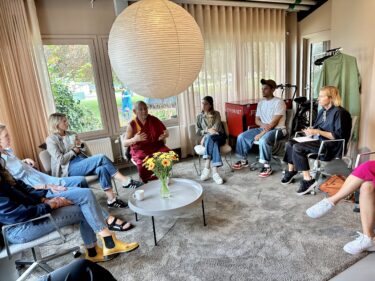 🙏 We had the immense honor of once again welcoming Geshe Pema Dorjee to Fryshuset last week to meet you and us.
✨ For two memorable hours, PEMA shared his wisdom and light with our audience in an open exchange on Monday 11th, followed by an enriching session with the Malmö team on Tuesday 12th afternoon.
❤️ This event was much more than just a meeting, it was a precious opportunity for our team to connect deeply with our emotions to subsequently share these values with the young people around us.
🌞 According to him, the key to a peaceful world is to understand human nature. We have two feelings, joy and suffering. Let's move towards joy and positive feelings to be happy.
🕊️ He also shared with us his founding values, which are circular and collective: compassion, understanding of others and the need to stand on the truth, without bias.
🇸🇪 Furthermore, Pema spoke about us his attachment to Sweden, forged through his friends and supporters who accompany him in his charity projects.
🤝 He as well highlighted the importance of the work carried out at Fryshuset, our desire to solve societal problems by helping each other, by putting everyone on the same level, regardless of their background. Like us, he believes that everyone has potential that should not be underestimated, which is why we must all work together as human beings.
🌍 Finally, Pema beautifully reminded us of the need to protect our planet, our only home, which we collectively share and must save. In his view, the answer can be summed up as follows: let's all become friends, let's all support each other, and we'll all become immensely happy.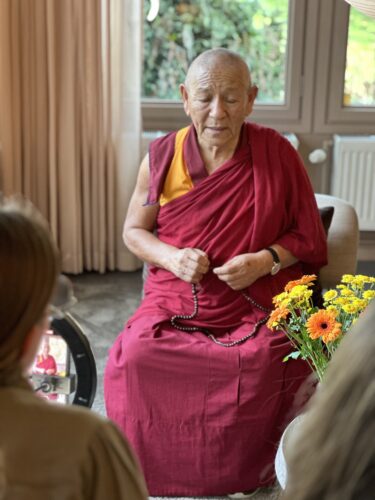 ❤️ We would like to express our gratitude to PEMA for taking the time to share his spiritual travel with us, as well as his valuable knowledge.
🌠 These moments will remain engraved in our hearts, constantly reminding us of our commitment to a better world, based on love and mutual understanding.
__________
>> The event was organized in collaboration with the association Saave Mi – a helping hand